About Us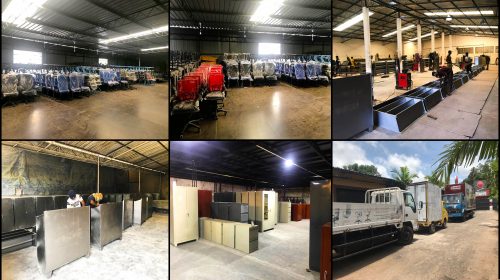 Welcome to our company
---
Richco Associates offer a high- quality and reliable alternatives to global companies that source product from Asia. With in –house resources for business development, market development, and channel development on an international scale. The key business areas of the company included Importing, Manufacturing and Distribution of Steel, Wooden, Fiberglass & Plastic Furniture and importing of General Hardware Items. Richco Associates believes that we should produce products that are best suited for our customers and our customers should always be looked after very well in all aspects. We strongly believe that customers are our biggest and strongest asset! Principal companies in the word are built with the best people as the core foundation. Our Aim at Richco Associates is to become the biggest steel Wooden furniture manufacturing company in sri Lanka & we are confidant to achieve this with the best talented people we have.
---
Quality Policy
---
Richco Furniture is committed to fulfill the needs and expectations of our customers & other stake holders.
We have applied risk based thinking throughout the organization and continually improve our processes based on ISO 9001: 2015 quality management requirements.
Lalindra Wanniararchci -Director (01/04/2020)
---